Welcome. We Were Waiting For You.
Mr. KOSTANTINOS MAVIS
The Manager of DJ Greece will be in contact with you from the very first time while sending you tailor made packages designed by your needs and wants. He will guide you through the whole process and will help you to choose the right entertainment services. We ensure that our team will work for the wedding day of your Dreams !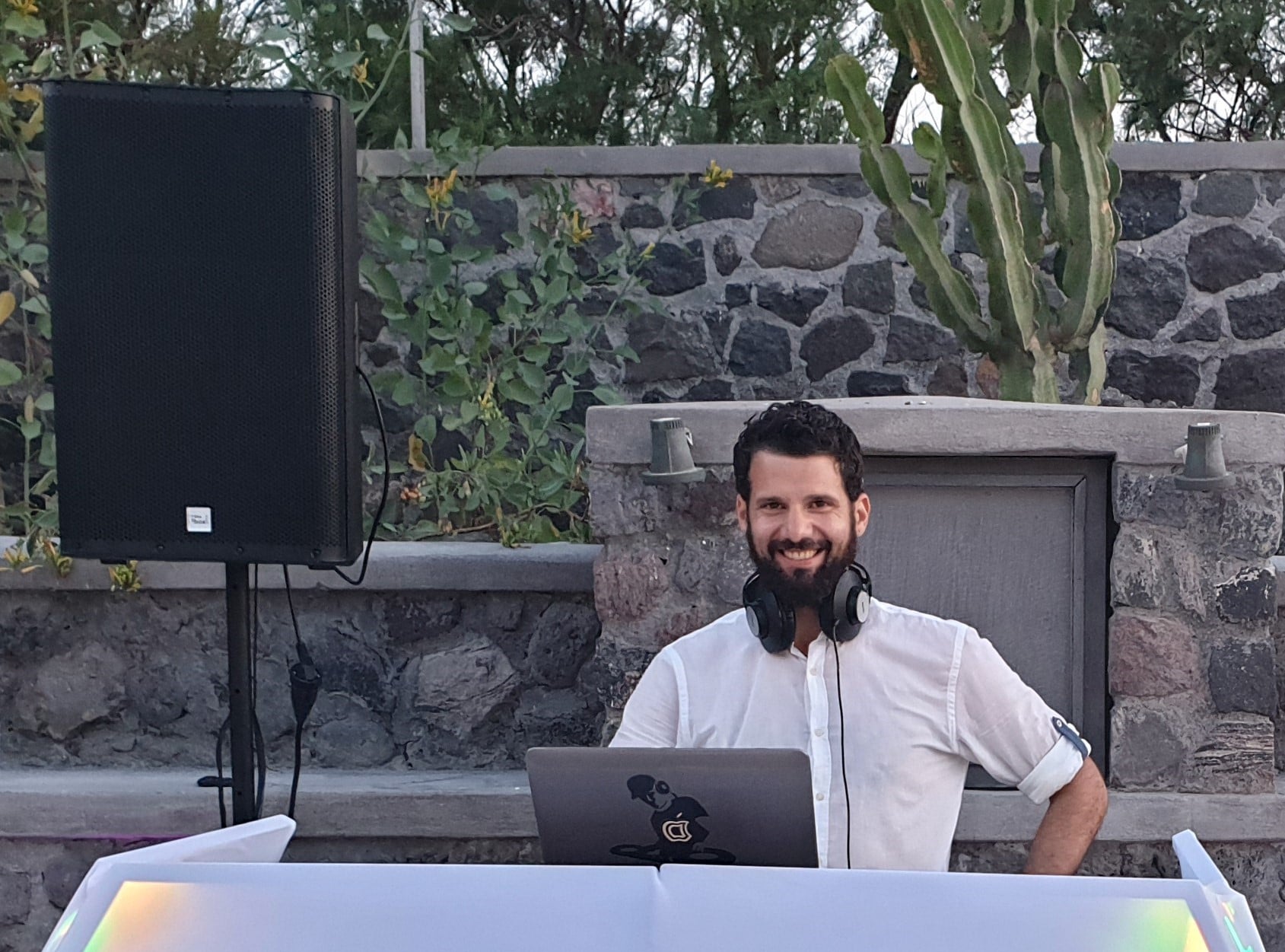 DJ Kos
Kostantinos Mavis also known as DJ Kos, one of the best DJ in Greece, has more than 15 years in decks in Mykonos Clubs and Destination Weddings. He is a member of Billionaire Club Mykonos Concierge He has played in more than 500 Destination Weddings in Athens,Santorini,Paros,Mykonos,Crete and many more places all over Greece ! Our manager will design your tailor made package for the entertainment of your wedding or will help you choose from the 3 pre-designed packages of DJ Greece specially designed for the Entertainment of your Destination Wedding in Greece!
It is very important for our team that you will be satisfied with the communication you will get all the months and years before the wedding. We reply to your emails asap in the same day and are always there to assist you ! We can host an online meeting with the manager and the DJ who will play at your event. At the wedding day we promise that all the services you have booked will be delivered with top-notch equipment and on the agreed time ! I will be more than happy to meet you online and to speak with you even if you have not yet chosen to book with our Team.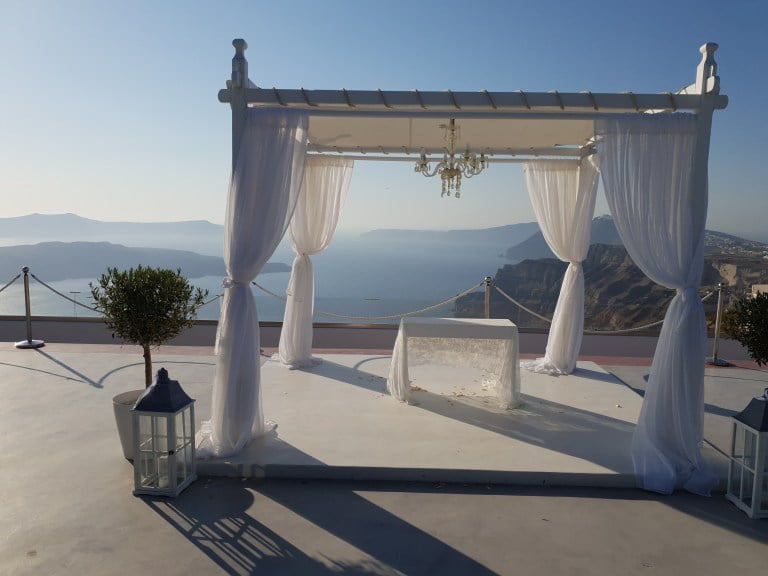 DJ Greece Team
Our Technicians and Lighting Specialists will set up our top-notch equipment. Our Team has many years of experience in Destination Weddings in Santorini and Athens. We offer our services all over Greece. High Quality Soundsystems and Dancefloor Lighting will be set up many hours before the event will start. Fairy Lights Decoration is designed by our Lighting Manager who will communicate with you about your special request.
Do you plan you wedding in Greece for the next years ? What do you think of adding entertainment services such as Dj and Lighting ?
Feel free to choose the best DJ in Greece.
We offer top notch sound speakers in all our packages. You can add musicians services such as saxophone, guitar and violin player. Furthermore special effects such as Ground and Aerial Fireworks.
Greece is a beautiful country with many magical islands. Our ancient history is developing through the years. These are some of the reasons many couples from many different countries of the world such as UK, US, India, China, Australia and many more countries plan their Destination Wedding in Greece ! The most famous destinations are Santorini, Paros and Mykonos! Crete, Rhodes and Zakynthos are also very beautiful places.
Company websites :
djgamos.com 
djsantoriniwedding.com
djkos.gr
mykonos.services
Our Packages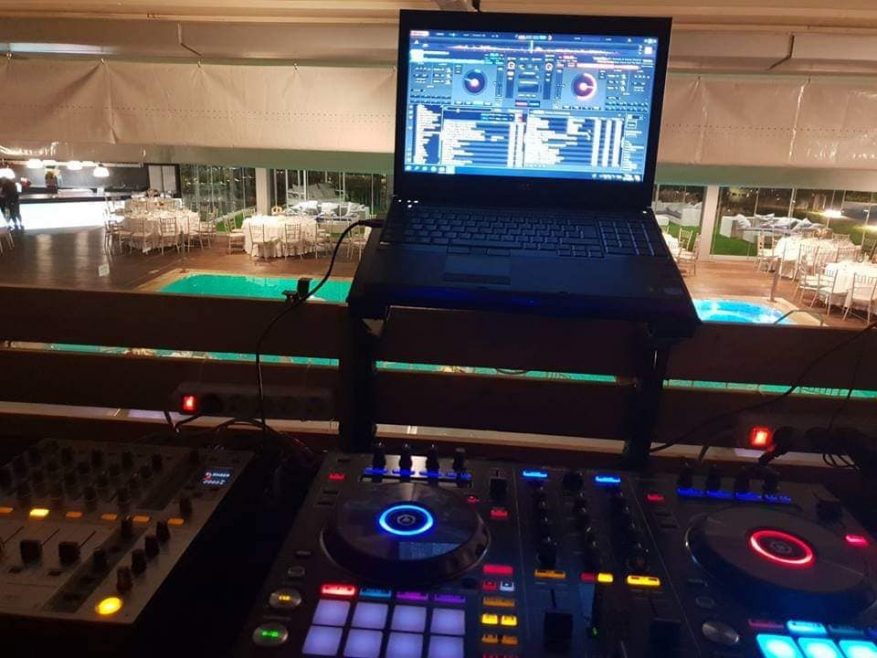 - Sound Equipment with wireless microphone (10-40 people)
- Specialized DJ for 4 hours with price of extra hour +90 euros
- Ηigh tech Pioneer Decks that can mix up to 4 songs at the same time
- 8 Special Lights for Dancefloor and Gazebo (par lights,uplighting,moving heads) -
- Fog Machine (Special Effect)
- Ceremony&Reception Entrance,First dance songs of your choice.
We implement songs you bring us via usb and your playlists. Guests can request Songs during the event.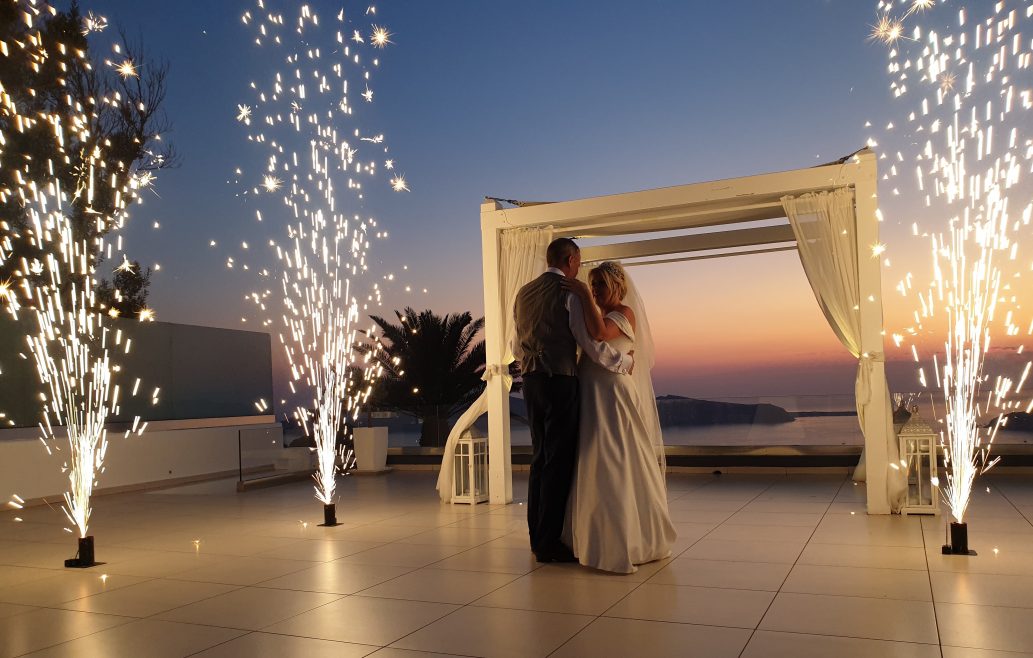 - Including all the services of GOLD Package
- Sound Equipment with our top quality loudspeakers
(set up can cover till 60 people)
- Elegant DJ Booth creating supernatural effects along with the Lights
- 2 wireless Microphones for announcements & singing from guests
- Specialized DJ for 6 hours with price of extra hour +90 euros
- 2 extra par lights and 2 moving robotic heads for dancefloor
- Small LOVE sign with Lights
- Floating Pool Balls and Garden Lighting
- 3 Fairy Light Curtains for Gazebo or walls/windows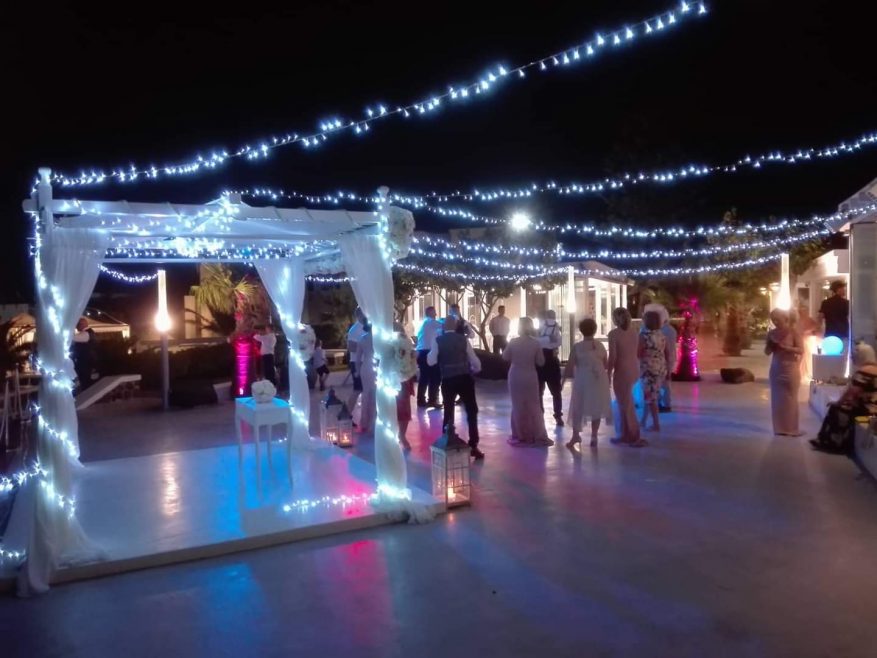 - Including all the services of GOLD and VIP Package (set up can cover till 80 people)
- 2 DJ's for 8 hours with Deck leader DJ Kos with over 16 years experience
- 2 extra big Moving Robotic Heads and 2 Par Lights for Dance Floor
- Big smoke machine
- 100m Fairy Lights Decoration set up. We cover walls,windows with 3 Fairy Lights Curtains and Hanging Fairy Lights above the Dancefloor